7 Tips to Travel With Jewelry Safely
on

Mar 23, 2012 3:34 PM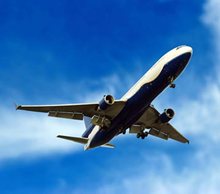 It's that time of year when thoughts turn to spring break and vacation getaways. Wherever your plans take you, it's important to consider what jewelry you bring along in your travels.
Here are some helpful tips to consider travel with jewelry and head on your way to some fun in the sun.
Keep it simple. Jewelry should rarely be at the top of your packing list. Decide what jewelry you absolutely need to wear during your travels.
 
If you're flying, pack jewelry in your carry-on bag, never in checked baggage where it will be a shiny temptation for security screeners. Or, wear the jewelry on your travel day, as long as it's not bulky metals that could set off security screening equipment.
 
Put jewelry in a bag that you personally carry into restaurants and to your hotel room. And keep it with you at all times. Don't leave the jewelry in an unattended car or suitcase. Also, don't let the hotel staff handle the bag ... and potentially help themselves to your bling. 
 
Make sure your jewelry is properly insured. When it comes to your homeowners or rental policy, jewelry typically is insured only up to about $1,000, so if you lose your $6,000 engagement ring, you could be out $5,000. 
 
Be certain that you have worldwide jewelry coverage. Some coverage plans only offer protection in the US – not so helpful if you're heading to Mexico.
 
Before you leave, have a current appraisal done on your jewelry and have your items re-evaluated to current values and replacement costs. Then, have your insurance coverage adjusted accordingly. You don't want to be caught in a situation where you don't have enough insurance in the event of loss, theft or damage. 
 
Be smart when playing in the sand and surf and leave the jewelry indoors. Dirt and sand build-up can hasten the wear of your ring, and you also run the risk of losing it. If you do notice your ring has lost its luster, clean it with a soft bristle brush and warm water.
Your safest option when traveling: stick with costume jewelry. Indulge in all latest spring fashion trends including hair jewelry, chandelier earrings, tribal looks, and angular pieces like square rings and bangles. 
A lost diamond or gemstone can really put a damper on your much anticipated vacation getaway. Have the peace of mind that as you head to your spring escape, your precious items are safe and sound. Happy travels!
What item do you make sure you never travel without?