Brilliance on Display at Denver Art Museum's Cartier Exhibition
on

Jan 27, 2015 2:29 PM
Last Saturday night, Jewelers Mutual was proud to sponsor Art of Brilliance at the Denver Art Museum. Hosted by their young contemporaries group, CultureHaus, this special event featured an exclusive showing of the museum's Brilliant: Cartier in the 20th Century exhibition at a cocktail reception.
More than 400 Art of Brilliance attendees were dazzled by the striking Cartier jewelry, timepieces, and other precious items created between 1900 and 1975 and worn by such famous clients as Dame Elizabeth Taylor and Princess Grace of Monaco.
The Cartier exhibit highlights its rise to preeminence - and the historical events pushing the Maison's, or design house's, evolution - as it transformed itself into one of the world's most prestigious names in jewelry and luxurious accessories.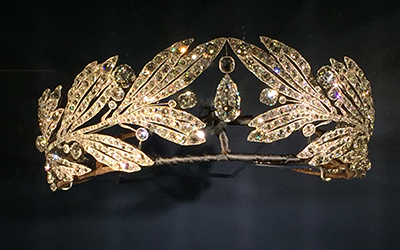 Laurel leaf tiara: Cartier Paris, special order, 1907. Platinum and diamonds. For her wedding to Prince George of Greece and Denmark, Princess Marie Bonaparte (grandniece of Napoleon Bonaparte) ordered jewels from Cartier. The wreathlike form of this tiara recalls the Roman imperial style popular at Napoleon's court.
Necklace: Cartier Paris, special order, 1938. Gold, platinum, diamonds, emeralds, rubies, sapphires, half pearls, and enamel.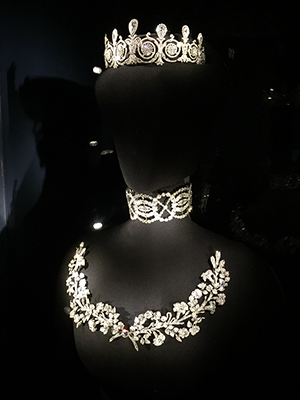 Tiara: Cartier Paris, special order, 1905. Platinum, pear-shaped diamonds weighing a total of approximately 17 carats, and diamonds.
Choker necklace: Cartier Paris, special order, 1906. Platinum and diamonds.
Lily stomacher brooch: Cartier Paris, special order, 1906. Platinum and diamonds.
These jewels were owned by Mary Scott Townsend, a Washington, D.C., heiress and prominent hostess.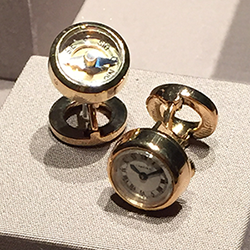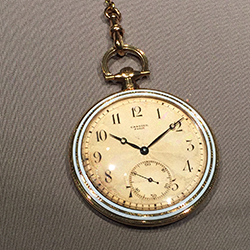 Cuff links with compass and watch. Cartier Paris, 1945-47. Gold.
To celebrate our love for jewelry, Jewelers Mutual hosted two giveaways at the event, including a costume necklace by Italian designer Margherita Buonanno (valued at $230) and a beautiful diamond pendant from Hyde Park Jewelers featuring 33 diamonds totaling .50cts on an 18-inch white gold chain (valued at $990). The winners were ecstatic!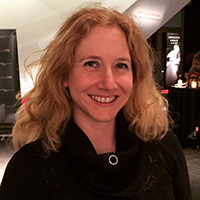 Megan (left) was the lucky winner of our Italian costume necklace! Christine was the lucky winner of our grand prize diamond pendant!
Beyond viewing the exhibition, guests enjoyed a silent auction, diamond-themed manicures, photo stations with jewelry props and accessories courtesy of Jewelers Mutual, and more!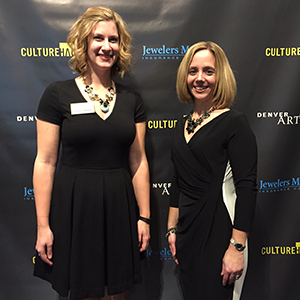 As members of Jewelers Mutual's marketing team, Jessica (right) and I were there to share in the guests' appreciation for jewelry and provide information on how to protect it.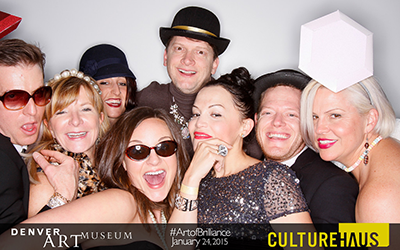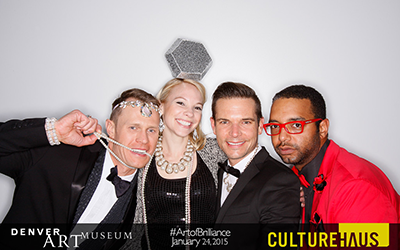 Yes, we even got in on the photobooth fun, because we love jewelry too.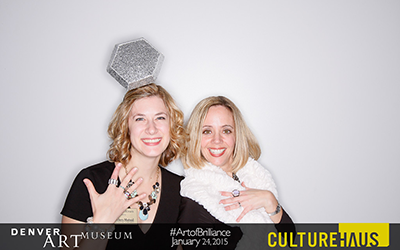 The event was a brilliant success, bringing together jewelry lovers and supporters of the Denver Art Museum.