Give Thanks to 4 Holiday Travel Tips for Jewelry Safety
on

Nov 21, 2012 10:27 AM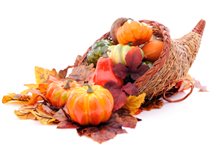 Traveling to your Thanksgiving destination? Be thankful for these jewelry safety tips from Jewelers Mutual during your holiday travel:
Have appraisals of each item in the event of a claim, plus a list of what you're taking with you.
 
Pack jewelry in your carry-on bag, never in checked baggage.
 
Make sure your jewelry is properly insured and that the coverage travels with you. (Get worldwide coverage with Jewelers Mutual.)
 
Leave your fancy diamonds at home. Wear travel jewelry that looks like the real thing and you'll have a lot less to lose.
Read more travel tips for jewelry to assure that you and your jewelry arrive home safe and sound.

We wish you all a safe and happy Thanksgiving with your loved ones!

What are you most thankful for? Leave a comment below.