Must-Haves Summer Jewelry for You
on

Jun 6, 2013 9:02 AM
One of the great things about Jewelers Mutual, besides protecting beautiful jewelry for the past 100 years, is being part of the jewelry industry - where we get an insider look at all the latest jewelry trends.
What's hot for summer? Here's what we've been hearing from our partners to help you step out in style.
Floral
According to Jewelry Information Center, the source for fine jewelry trends, one of the hottest summer jewelry fashions is floral-inspired accessories.
"Jewelry and nature go hand in hand and flowers are synonymous of the season – making floral jewelry a must-have accessory to accent fashion-forward outfits this summer and fall," says Amanda Gizzi, spokesperson for Jewelry Information Center (JIC).
Celebrities are embracing the floral trend as well.
Accessorizing tips from JIC:
Look for big and bold flowers – rose petals and bright blooms – on earrings, pendants, bangles, charms and cocktail rings. Additionally, floral patterns and art nouveau-inspired jewelry stay on trend while remaining classic with a sense of vintage nostalgia.


Wear gemstone jewelry with literal flower designs or go abstract with earrings and rings that feature multi-colored clusters of gemstones or diamonds.


Choose jewelry that uses flowers as abstract inspiration for a more modern take on floral, such as sterling silver, platinum and gold pieces with modern, solid floral shapes or repetitive abstract patterns.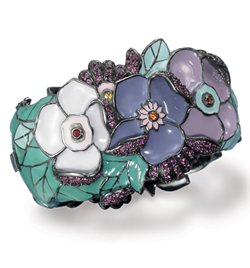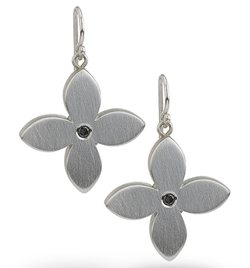 (Photo source: JIC.org)
Butterflies and insects
Butterflies (below, by Oscar Heyman) and other insects have been an inspiration for adornment since ancient times. Fashion-forward jewelry-lovers are coveting the insects once again.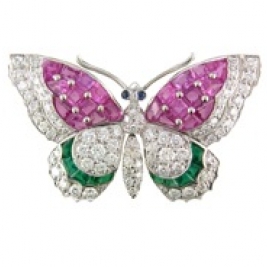 Great Gatsby
The new screen adaptation of "The Great Gastby" that hit theaters in May is influencing fashion and jewelry in exciting new ways.
Tiffany recently introduced two lines of jewelry by the film's costume and jewelry designer, Catherine Martin, to honor a story and an era defined by fashion, jewelry and unbridled wealth. Its Great Gatsby Collection features high-end replicas of 30 pieces seen in the film, all designed by Ms. Martin and traveled to various Tiffany locations as the film made its debut last month. Its more modestly priced Ziegfeld line, a 14-piece collection also inspired by jewelry in the film, is available at all Tiffany outlets.
You may not wear the headpiece (shown below) to the beach, but it's too stunning not to mention. Tiffany designers crafted this magnificent headpiece in platinum for "The Great Gatsby," retail valued at $200,000. It features a detachable brooch, freshwater cultured pearls, 3.6-6.9 mm and round brilliant diamonds, carat total weight 25.04.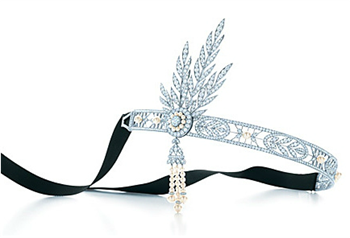 The look is also making its way down the aisle as brides and grooms choose Gatsby-themed weddings. We fell in love with this wedding shoot posted on 100LayerCake.com.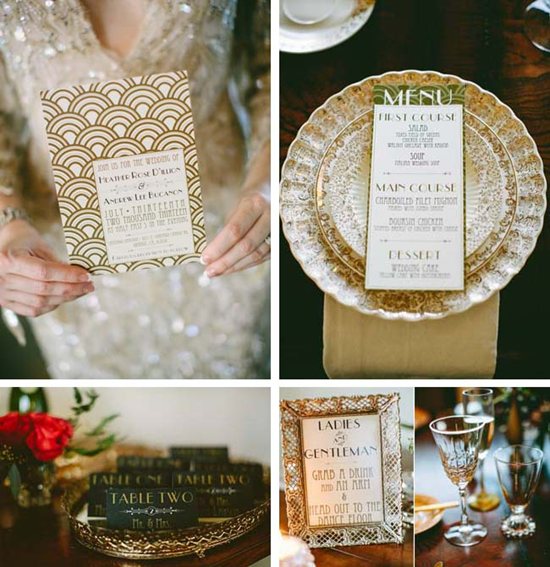 So there you have it!
From floral to flutter and Art Deco design, there are plenty of fun ways to accessorize your summer wardrobe and stay on trend this season.
Learn how to keep those special pieces protected from loss, theft and damage, and safe while traveling to your summer vacation destination.
What's your favorite go-to piece of jewelry for summer? Share a comment below.