Pearls: The long and short of staying on trend
on

Jun 19, 2014 9:48 AM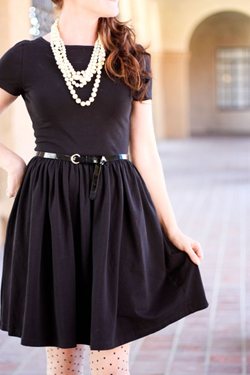 If you want to stay on-trend this summer, grab the pearls!
And we're not talking Grandma's.

If you have heirloom jewelry or items handed down that sit untouched in your jewelry box, we recommend visiting your local jeweler to update those pieces to fit your personal style.
We have some suggestions to turn up the wow-factor on your pearl jewelry.
Go beyond white
Keep your basic whites, but think about introducing some color into your collection. With pearls' natural luminosity and softness, any color looks great. Think pink, grey, black, gold and chocolate.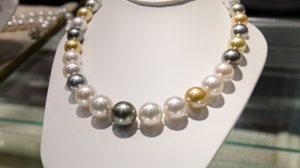 (Photo Source: http://www.gia.edu/pearl-description)
Be casual
Yes, you can pair them with jeans, just as well as with the LBD.
(Photo Source: http://www.pinterest.com/pin/90916486200715753/)
Work the single-strand
A long strand can provide numerous options for versatile styles.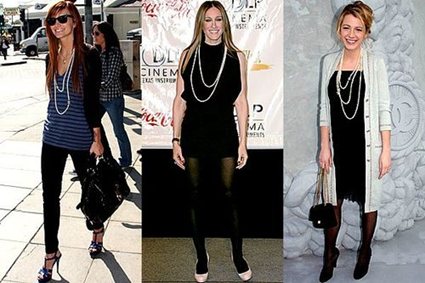 Layering is on trend. Wrap the necklace several times for a multi-strand look, or even wrap it around your wrist as a bracelet.
You can also tie the strand in a knot and let the strand hang long. Or flip the necklace around and wear it down the back with an elegant, open-back dress, as seen on the red carpet.
How to rock the pearls you wear
Take advice from Jewelry Information Center on which length of pearls work best based on your outfit.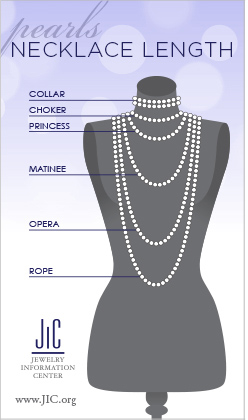 Celebrating a June birthday?
The pearl is one of this month's birthstones. Read more about the history and folklore around the pearl.
Hungry for more summer jewelry fashions?
Our friends at JCK Magazine provide more jeweled accessories to heat up your summer wardrobe (pearls included).