Turn Old Jewelry into Steampunk Jewelry
on

Oct 4, 2012 10:41 AM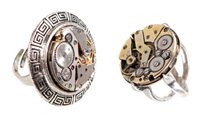 The unlikely coupling of gears, screws and bolts with vintage lace, charms and accessories is the stuff of "retro-futurism" known as steampunk.
Emerging from the goth, punk and industrial movements, steampunk jewelry has grown in popularity since the early 2000s and has become a hot item on sites like Etsy as well as the latest craze in the crafting world.
If you're looking for a bold yet feminine way to revitalize your cast-off jewelry and turn it into something new, steampunking may be your answer.
What is steampunk?
The steampunk culture takes its cues from the Victorian era, and blends in mechanical components – "steam" referencing steam-powered mechanics of that period and "punk" referring to the cyberpunk, futuristic style.
The look contains elements of science fiction with an antique feel. Instead of gold, light silver and bright colors, steampunk favors brass, bronze, copper and dark silvers such as gunmetal or brushed aluminum or titanium along with rich browns and shades of gray.
Have you noticed the obsession with time?
Watches of all types, including wrist watches and pocket watches are popular with steampunk jewelry where gears and hands are turned into works of art from brooches to pendants, rings, earrings and more.
Cameos, cogs, watch movements, oh my!
Popular steampunk materials include:
Watch parts and dials
Vintage keys
Metal filigree
Cameos
Cuff links or adjustable rings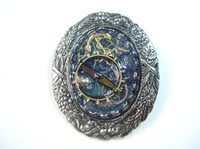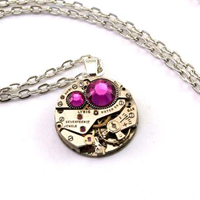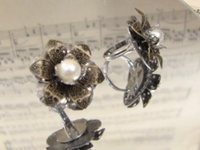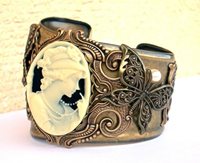 For do-it-yourselfers, an online search of "steampunk" will turn up a pleothra of tutorials. We also found some simple instructions on favecrafts.com. For unique examples of streampunk jewelry, check out Etsy and be prepared to be amazed.