Holiday Safety Tips You Need to Know
on

Dec 5, 2014 2:54 PM
The holiday season is filled with gift exchanges, visits with family and friends, and lots of celebration. On the other hand, this most wonderful time of year can also be ripe for burglary and theft.
Take extra precautions this holiday season to keep opportunistic thieves like Marv at bay. We tend to think of thieves as unknown, masked strangers, but they are more often people we know - family, friends and acquaintances. Knowing this, you must take more than just the standard precautions of keeping your doors and windows locked when you're away.
As experts in loss prevention, Jewelers Mutual has laid out some less well-known safety measures you can take to protect yourself, your loved ones and your possessions this holiday season.
General Holiday Safety Tips
Never leave a key. For anyone. Even if you fully trust the person you're intending the key for, they may not be the person who actually ends up using it.
Keep jewelry and other valuables out of sight. No one can be tempted if they don't know it's there. A safety deposit box is an excellent choice, especially if you have house guests or are hiring a house or pet sitter while you're away. (For extra peace of mind, insure your jewelry!)
Be aware. Extended family, kids' friends, home repair workers, even pets - keep an eye on their whereabouts and keep doors closed to off-limits rooms.
Staying Safe in the Age of Social Media
Maybe you already knew the above tips - great! Have you also considered how you might be aiding criminals in knowing exactly what you have, where to find it and when to strike?
We're all excited for the parties, vacations and holiday events that roll around this time of year. However, announcing your travel plans on your Facebook account may be just what a potential thief needs. It goes beyond just posting a status about jetting off to Maui, though. Beware of:
Vacation countdown widgets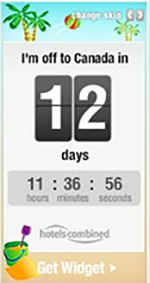 RSVPs to Facebook events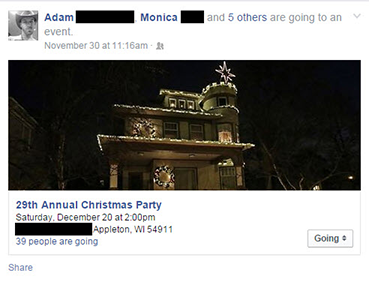 Announcing quick, everyday outings can be dangerous as well. According to
SafeWise.com
,
it takes an average burglar less than 60 seconds to break in
and only 10 additional minutes to steal a slew of your prized possessions. Be mindful of:
Check-ins
Location services on statuses (& broadcasting vulnerabilities in your home!)
Beyond publicizing when you'll be away from your home, also be cautious of tempting thieves with pictures of new purchases.
How to Stay Safe
We're certainly not suggesting you forego the engagement ring selfie, but perhaps check the privacy of that particular post before pressing "Share." Familiarize yourself with the security options on each social media platform you frequent.
While it may be unwise to announce upcoming travel plans, there's no harm in sharing photos of your adventures after you've safely returned. That's what #Latergrams are for, right?
Additional Peace of Mind
Beyond what you can control, you may also want to consider additional safeguards in case you do become a target of crime. Consider an alarm system for your house. Store your jewelry in a safe or safety deposit box at your bank. And if you'd like to insure your favorite jewels, Jewelers Mutual is
here to help
.
Do you have additional tips for preventing theft during the holiday season?