4 Jewelry Insurance Myths, Demystified
on

Aug 9, 2012 11:03 AM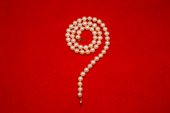 Nearly 90% of engagements include a piece of jewelry, but what's the most typical way a couple insures their wedding set? Is it enough? How many of you know if your ring is even insured?
Unfortunately, jewelry insurance is often times forgotten in the joy of the occasion; and when it is thought of, it's often misunderstood.
Who better than us to set the record straight on these jewelry insurance myths?
Myth #1: I don't need additional insurance when my engagement ring is automatically covered on my homeowners policy.
Some carriers may impose limits on the coverage value for jewelry unless you have attached a floater or rider to your policy. Look for a company that offers broad coverage with no limits on the coverage value, and one that's specifically for jewelry, like Jewelers Mutual.
That's important in the unfortunate event that you need to make a jewelry insurance claim, which can potentially affect your homeowners policy premiums or eligibility. Losing a piece of jewelry is difficult enough without having to worry about the additional expense for repairs or replacements.
Myth #2: All carriers cover jewelry damage or loss, regardless of the reason the jewelry is missing.
Standard homeowners policies may not cover mysterious disappearance or unexplained loss. Make sure your insurance coverage includes the peril most forgotten.
Myth #3: In the event of a jewelry insurance claim, I can use the jeweler of my choice to handle the replacement, regardless of the insurance provider.
Not always true, as many insurers require you to work with their preferred replacement company. We don't have to tell you that your relationship with your jeweler is invaluable.
The flexibility to work with your jeweler of choice for repair or replacement is a right you deserve and will help guarantee you are satisfied with your replacement.
Myth #4: I had my jewelry items appraised when I first got them. There's really no need to have them re-valued.
An insurance appraisal provides a complete description of the jewelry for insurance purposes, along with the current retail replacement value at the time of the evaluation.
Re-valuations often take place when you bring your jewelry to your jeweler for inspection. This gives your jeweler the opportunity to check for any damage or wear and tear that could result in loose stones (and lost diamonds!), plus professionally clean your jewelry so it's sparkling like new. This is a good time to ask your jeweler to update the current retail replacement value, if necessary.
Jewelry values may change over time and you want to make sure you have adequate limits of insurance to properly protect your jewelry.
Now that you're in-the-know, you'll be able to make an informed decision about how best to keep your jewelry protected for years to come.
Take it from us, nothing can dampen the spirit, ruin a vacation or spoil a proposal like a missing or damaged ring, especially one that doesn't have the right coverage.
For more information, tour our website or call one of our knowledgeable specialists at 888-884-2424.