How to Pick the Perfect Ring
on

Jun 16, 2011 2:26 PM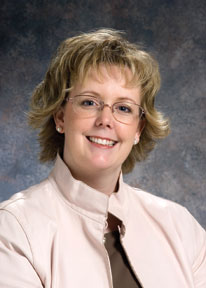 The pressure to find the perfect ring – it's no easy task. The wide range of engagement/wedding ring options is enough to make anyone's head spin.
To help alleviate the pressure, we pooled together some of the top jewelry trends of the year. We also consulted one of Jewelers Mutual's GIA Graduate Gemologist, Amy Helein, to provide some clarity as to what to watch for when considering the stone, setting, mounting and more.
Think pretty, but practical too.
Engagement ring trends of 2011
Colored stones: Ever since Princess Di's sapphire diamond ring was placed on Kate Middleton's left hand, hued gemstones have become one of the biggest trends in engagement rings.

Aside from sapphire, pink, yellow, and chocolate diamonds have also become quite popular. Click here to check out the American Gem Trade Association's "Color Me Bridal" page to feast your eyes on the latest bridal trends.


Vintage: Heirloom rings are in huge demand right now. The intricate detailing and classic designs are timeless. Word to the wise, when looking for vintage pieces, work with a credible seller and have the stones looked at by a Graduate Gemologist. 


Pavé settings: This style offers that extra bit of sparkle and pizzazz to a ring, due to its multiple diamonds set close together, and is perfect for those who desire the look of a lot of "bling."

Helein warns that if you have a busy lifestyle, these rings may not be your best option. "They contain very small prongs that can wear away or become damaged easily. This style requires more care and caution." 


The classics: White diamonds are still a favorite. Round and cushion cuts are particularly popular today, as are oval and emerald cuts.

According to Helein, a thin ring with a single-stone setting paired with a band featuring a row of channel set diamonds is a style that doesn't get old. "Channel set diamonds provide a more secure mounting, especially if you tend to be hard on your jewelry," said Helein. "Another classic idea is one large diamond flanked by a baguette on each side." 


Conflict-free: Eco-friendly, conflict-free diamonds are becoming a hot request. These gems are produced ethically and with minimal environmental impact. 
Lifestyle considerations
Think about the impact the wearer's lifestyle has on the ring.
Can the ring be worn at work?
Is the person hard on jewelry?
Does the wearer work with his/her hands?
Is the person active? Involved in sports?
An office job may not be as safe on jewelry as you might think. Helein said, "I found many of our repairs come from people working in an office. Rings get caught in file drawers, and bracelets and watch bands wear from typing on a keyboard all day." 
Stones for durability: diamonds or sapphires
White gold vs. platinum
White gold is less expensive and doesn't show scratches as easily as platinum.
Platinum does not discolor (like some white gold) and is more expensive, but doesn't wear away like gold. You'd never guess eight years of wear and tear was on my platinum wedding band. Click here to learn more about this precious metal from Platinum Guild International.
Options for men
"Many men choose to wear a wedding ring with no diamonds, based on the kind of work they do," said Helein. "Some prefer a pattern in the band instead, which can hide scratches that tend to appear more quickly on high-polished rings. Keep in mind that over time, these patterns or designs can wear off and need to be reapplied by your jeweler."
Confidence-boosting tips
Talk about likes and dislikes beforehand. It will save you a heap of stress.
Princess or emerald cut, gold or platinum? Or, visit your jeweler together to pick out a few favorites.
How to pick the perfect ring? There's one out there for everyone. With the proper considerations, you'll make a smart and savvy jewelry-purchase decision.
And don't be afraid to ask your jeweler for help!