Playoff Football, Pickup Trucks ... and Jewelry?
on

Jan 20, 2011 3:58 PM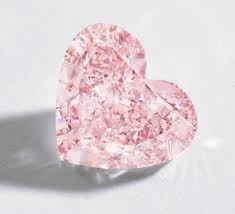 Guys, as you've been enjoying the playoff games, have you at any point felt a sudden urge to buy a pair of diamond earrings or a heart-shaped pendant necklace?
Maybe your subconscious is trying to tell you something, or football has gotten sentimental.
The answer could be both. Since the NFL playoff games have started, there has been one more consumer good squeezing its way in-between the plethora of beer, pizza and truck commercials - and that is jewelry.
An unlikely matchup, perhaps, but jewelry has made it to the playoffs this year with local retail jewelry stores hoping for a big win as they vie for men's undivided attention.
Why guys? As statistics show, they just so happen to be the primary purchasers of the bling.
The big question: will men stick around long enough to get the scoop on XYZ Jeweler's Valentine's Day sale, or make a chip-and-dip run during commercial breaks instead?
As area jewelers bank on the large male audience watching football, the subtle hints are being dropped. While polishing off that pepperoni pizza, keep in mind that nothing says "I love you" like a Pandora bracelet.
The main take-away, guys, is this: Keep your eyes on the prize. Super Bowl win or loss, diamonds are forever. (wink, wink)
[Ladies, be sure to thank your local jewelers.]
What do you think?
With Super Bowl Sunday dominating America's attention next weekend, how do you feel about jewelry ads winning out over beer and truck commercials? Chime in!