What to Do When You're Missing Your Ring
on

Dec 14, 2012 10:20 AM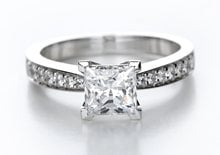 Incidents of accidental jewelry loss tend to increase during the holidays. Here's what to do when you're missing your ring:
Replay events. Nine times out of ten, a lost ring is recovered simply by retracing your steps. Return to the place you last remember wearing your ring and ask if it turned up.
 
Call the police. Don't wait. If there's any chance the ring was stolen file a report right away. Someone may have turned it in or it may have been sold to a pawn shop.
 
Contact us. Report a loss by submitting a claim online or calling us at 888-884-2424. We can begin the claim process while you continue your search. If you find your jewelry, we will close our file.
Accidents happen
It's important to have adequate insurance coverage in the event you have a loss. If it's been a while since your jewelry has been evaluated, visit your jeweler to get an updated appraisal. Then be sure to adjust your coverage to make sure your jewelry is insured properly.
Don't have Jewelers Mutual personal jewelry insurance?
Choosing the right insurance to protect your jewelry can give you the peace of mind that wherever you are, whatever happens, the jewelry that means the most to you will be protected from loss, damage, theft and mysterious disappearance. Find out how much it would cost to insure your favorite jewelry with a free, online quote. Or if you have questions, please contact us at 888-884-2424.