Why Some Guys Dislike Valentine's Day
on

Feb 10, 2011 3:42 PM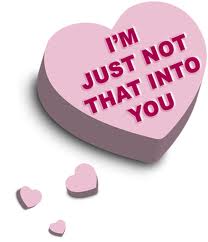 Love is in the air! According to the National Retail Federation's 2011 Valentine's survey, spending is predicted to be up 11 percent over last year as the average person plans to spend over $116 on Valentine's Day gifts compared to last year's $103.
Ready for this? Total holiday spending should reach $15.7 BILLION! Valentine's Day remains the second biggest holiday of the year for retailers, just ahead of Mother's Day.
Dinner, flowers, chocolates, and jewelry ... what's not to love about Valentine's Day? Even though men will spend the most on Valentine's Day gifts - $158.71 on average compared with $75.79 for woman, according to NRF - their hearts may not be in it.
But don't take it personally.
It's easy for girls to get caught up in the moment. Valentine's Day is an excuse to get pampered with affection. What does a guy get? A whole lot of pressure, which could lead to why some guys dislike Valentine's Day.
Why guys might despise Valentine's Day
From what we can tell, guys aren't big on "planned affection." They're more into the spontaneous expression of emotion. Valentine's Day is like having cupid put an arrow to their heads saying, "Show her you love her, or else."
Secret to getting guys in the V-day spirit
As the saying goes, "the way to a man's heart is through his stomach." Nothing says 'I love you' like beer and hot wings. The heart wants what it wants.
Our advice is to talk about your expectations with your significant other so there's no disappointment.
At the very least, who couldn't use an excuse for a date night? Let Valentine's Day help rekindle the romance!
What's your fondest Valentine's Day memory?