3 Great Father's Day Gifts to Make Dad Glad
on

Jun 14, 2012 2:11 PM
Let's face it: shopping for Dad can be tough sometimes.
Most dads don't want (or need) more ties for Father's Day. You're too old to make him a craft project (sorry, the noodle picture frame just isn't going to cut it anymore), and he hasn't fished in years.
What can you give the guy who seems to have everything? Here are three great Father's Day gifts that will surely put a big smile on your father's face this year.
The car guy
We're not suggesting a new car (although your dad likely wouldn't protest), but how about a new key chain that can add some sentimental value as well.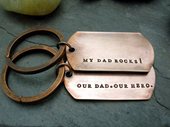 The business man, the techie, the sports buff
Cuff links cover it all. Let your dad express his own style with a pair that suits his personality. A couple of options on Red Envelope caught our eye. Moving gears could really get your dad going. Or, hit it out of the park with baseball links.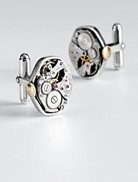 The punctual type
One of the most popular gifts for Father's Day is a new watch. It's a fun item for your dad to collect and have a different style for every function – the golf outing, the office, the night out, you get the picture.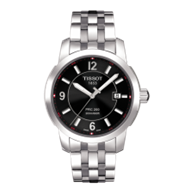 Looking for more unique ideas? We thought some of the creative options from Real Simple were real winners. What dad wouldn't have fun with Fire Ball Toss?
Whatever your plans this Father's Day, take some time to say, "Thanks Dad!" Happy Father's Day!
What's the most memorable Father's Day gift you've ever given or received?